Sciatica
Causes of Sciatica and Treatment for Sciatica.
Sciatica treatment has been very successful within my practice over the years. I put the good results down to combining Physiotherapy, Craniosacral Therapy and exercise advice for my clients.
Although I frequently relieve people from their sciatic pain within an hour, I believe that it is only with persistent exercises and education that I can relieve them of their pain for life.
Seek short term relief but long-term resolution is my advice with sciatic pain. The ingredient to long term resolution rests in the understanding of the associated muscle imbalances that have caused your sciatica over time and resolving them through mobilisation and exercise.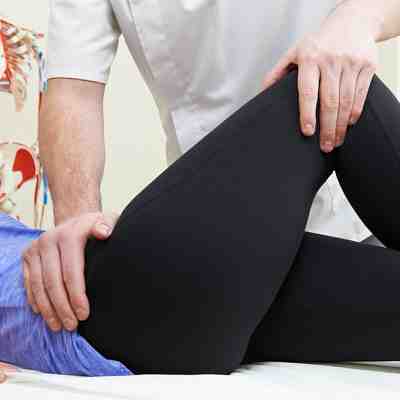 Before we look at the causes of sciatica, I'd like to say that many clients I see with sciatica have been treating their pain symptoms instead of identifying, and addressing, what brought about the condition in the first place.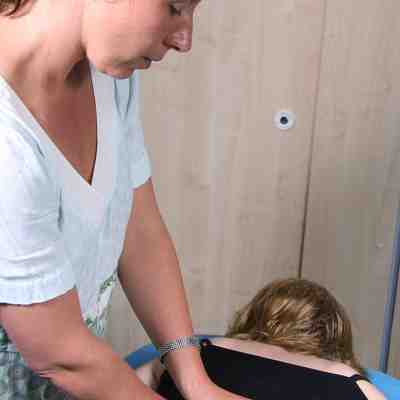 Massage may be appropriate where sciatica is caused by specific muscle tightness, and may relieve you of your sciatica symptoms. However, if muscle tightness is secondary to another cause of the sciatica then massage can often cause more pain.
The most painful back pain experienced in pregnancy is when you have lower back pain and leg pain which is called sciatica. This is where your sciatic nerve is compressed or trapped due to postural changes or displaced joints.
Home treatment for Sciatica is effective. This article presents some general exercises to help manage Sciatica at home. However, you should get an accurate diagnosis from a Physio before preforming any specific exercises.
Clients often want to learn to stretch their sciatic nerve and give themselves some relief to their discomfort, but there are a number of steps to complete before you safely carry out stretches for your Sciatica.
Put simply, - there are many symptoms of sciatica. However, sciatica is always associated with some form of pain. The location of this pain can vary quite a bit.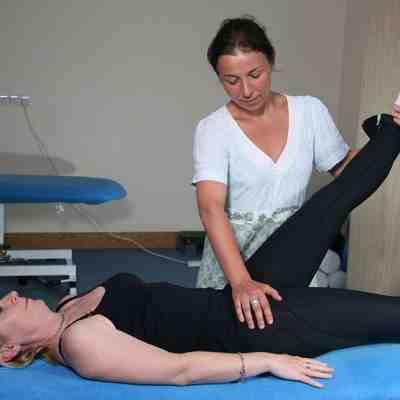 Sciatica treatment focuses on addressing the symptoms and the underlying cause of the pain. Often, combination of non-surgical treatments and a structured exercise program may be needed to relieve the pain.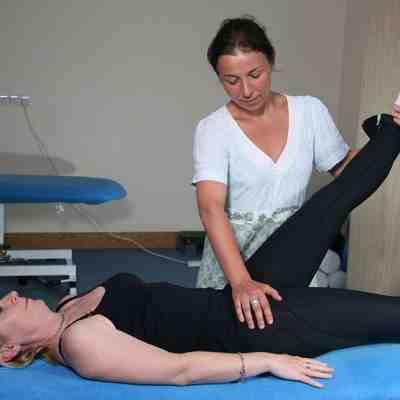 The type of exercises you should do to relieve sciatica are very much dependent on the underlying cause. My recommendation is not to do exercises off the internet, without first knowing the cause of your sciatica.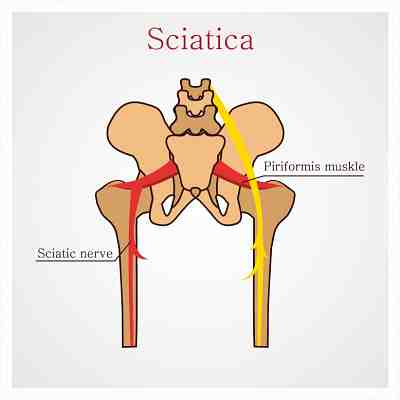 In summary, sciatica is where your sciatic nerve is pinched, damaged or inflamed - resulting in leg pain radiating from your buttock, often down the back of your thigh. Understanding and diagnosing the cause of your sciatica is the key!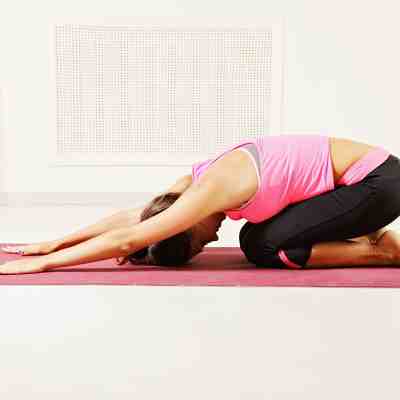 Yoga for Sciatica. Expert advice from a Chartered Physiotherapist as to when Yoga is good for sciatica.